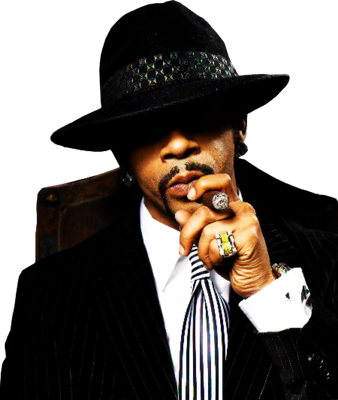 In a bizarre turn of events, standup comic, actor and aspiring rapper Katt Williams was required to undergo a psychiatric evaluation over the weekend in South Carolina. Sumter County deputies acted on a probate court order issued by either friends or close family members to take the comic in for a mental evaluation after he attempted to check in to a local motel wearing a bathrobe and a towel.
Williams stopped at Sumter's Mount Vernon Inn at about 8:30 a.m. Friday, after reportedly visiting a relative in nearby Dalzell. Motel clerk Marion Donning said she called police because she thought something was wrong with Williams. Officers initially left after determining that Williams posed no threat.
Roughly an hour later, the comedian arrived at attorney Garryl Deas' office to ask for help. Williams reportedly told Deas local police were attempting to "violate his rights."
"His demeanor was a little troubled," Deas told TheItem.com. "He just said that he doesn't trust anyone anymore [and] that everyone has turned against him. He wasn't really coherent."
After being admitted to Tuomey Regional Medical Center, it is not know if or when Williams was released. His next performance is scheduled for Wednesday, November 20 at Caesar's Palace. Neither his publicist nor staff at the hospital has released any information.